ok so giving up on the weight loss-y blog as theres no weight losing happening lol going to keep the wee blog on though, must admit i did forget about this for a few months, I do it with flickr too, but i always go back :)
Loads has happened since i've last posted so i'll try and include everything...
I was working in the wedding shop for a couple of months and I absolutely loved it!! I had so much fun doing dress fittings, helping people into dresses, steaming dresses and even all the admin stuff was fun! Gutted I couldn't stay on there, I hope I find something else soon, I really need some pennies :), however I have decided that my wedding will look like this...
Don't steal it!!
On other wedding related news, its currently 8 days to my sisters Civil Ceremony. I don't get on with my sister, this is no secret! I going simply to avoid the crap storm that will happen if I don't go. She's being so bloody demanding I might actually punch her! I shall run through her list of demands as it stands.
Everyone MUST wear purple!! (despite this not being on the dress code on the invitation!)

No football colours (This means red, blue, white, green, orange, and pretty much every other colour is out)

Every male must wear her specific tartan or not at all! (My dad and uncle have picked other tartans lol)

She wants to ok my outfit before i wear it!

We have all to tell her our general colour theme so she can get our flowers to match!!

Anyone not accepting her demands can leave...(gladly!!)

No-one is allowed to upload their photos online at all (as people may find out she's gay!) *shock horror*

She wants to copyright of her photos, and has paid £200 for the copyright for her professional ones (she's not having my photos!!)

Family isn't allowed to stay at the hotel (although she's provided rooms for her bridesmaids and friends)
So this is my dress is like this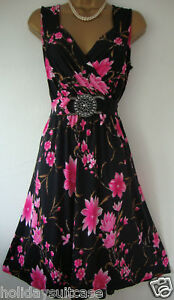 Also a pretty little pink flower also from ebay. :)
Finally getting to finish this post a day or two later, although i've completely lost track of what i was going to say!
Things are getting busy here with my uncle's health taking a turn for the worst and my bf's dad having a major heart attack and needing a triple bypass, so we're kept busy with visiting and hospitals hopefully both will feel better soon!!
The weather here has been lovely and its really sunny today again, got myself a little bit of a sunburn...woops!! but hopefully its here to stay for a while as the scottish weather really is quite depressing at times!!
oh...I almost forgot I have new neighbours, quite a large Polish family who so far have been very very loud, hopefully things will quieten down a bit and they'll be nice neighbours but only time will tell for that!
xx